Puerto Rico Case Study
When disaster strikes and leaves entire communities in the dark without power, BoxPower is at the front-lines, partnering with nonprofits and governmental agencies to provide reliable energy for emergency response services.
Hurricane Maria
After Hurricane Maria in 2017, BoxPower served as a first responder, delivering a rapidly deployable microgrid to a remote mountainous community where grid electricity was not reinstated for more than 8 months. Through their partnership with Mutual Aid Disaster Relief, Arecma, and Footprint Org – BoxPower was able to provide power to a community resilience center, health clinic and soup kitchen that provided critical shelter, food, and water to more than 300 residents.

January 2020 Earthquakes
In January of 2020, Puerto Rico experienced over 1280 earthquakes that caused over $110M in damage – toppling over 500 homes – and plunging the entire island into intermittent darkness due to severe damage to one of Puerto Rico's primary power plants, which could take more than a year to repair.

In the wake of these earthquakes, BoxPower returned to install energy providing products to a school resilience center and medical clinic. They arranged the delivery of two containerized microgrid systems to the region within days, and soon, their SolarContainer and MiniBox began providing a reliable and uninterrupted supply of clean energy to the impacted community.

In the southern town of Guayama, BoxPower partnered with Mercy Corps, to install a 24kW SolarContainer at a school resilience center, which will serve as a gathering place for community members during outages or disasters – providing a place for them to charge phones, computers, and medical devices and to organize disaster response efforts. The system, which consists of a solar array mounted to a shipping container with pre-wired batteries and inverters inside, can power an average-sized medical clinic, school, or other critical facilities during extended outages.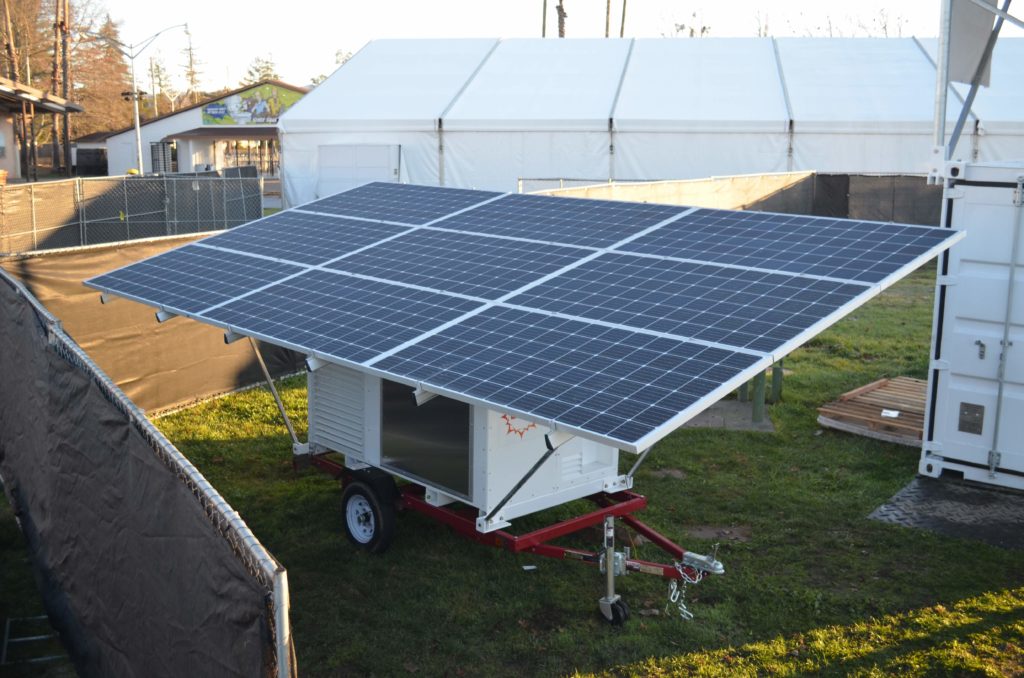 Closer to the earthquake epicenter, BoxPower partnered with Direct Relief to deliver one of their MiniBox trailers, a scaled down, fully mobile version of their SolarContainers capable of being towed behind a standard car or truck. This unit will be used to provide power to a medical clinic impacted by the earthquake, to ensure that medications and vaccines can remain refrigerated and usable in the event of ongoing power outages.
BoxPower continues to work with governmental and non-profit agencies worldwide, providing advanced energy technologies, resilience consulting, and project management services in preparation for future natural disasters – ensuring that the people, and those responsible for them – have access to clean, affordable, and reliable energy – anywhere.