SERVICES
Microgrid Project Development & Consulting
BoxPower streamlines rural solar energy projects by working with clients through all stages of microgrid system design. From energy audit through financial analysis, BoxPower demystifies the complex process of microgrid project development for utilities, government entities, and enterprise customers.
BoxPower microgrid consulting and design services
Energy audit
We start consultations by collecting interval data or inputting load consumption calculations through our in-house software program, EASI.
Feasibility studies
We produce preliminary reports detailing proposed microgrid designs, potential microgrid site locations, financial benefit models, and auxiliary benefit analysis.
Carbon emissions modeling
Get a detailed look at the carbon footprint of the proposed microgrid system, with comparisons to the base case.
System optimization
We design microgrid systems optimized to suit your priorities – whether that be clean energy percentage, project economics, or power reliability.
Financial analysis
BoxPower provides evaluations of day-one savings, ROI projections, and multi-year cost comparisons for base cases and each proposed microgrid design.
Permitting
Our team is experienced in getting municipal approvals, working with air quality boards, and securing commercial installation permits. 
Learn more about BoxPower's energy audit software, EASI
Explore all turnkey solar services with BoxPower
We streamline the deployment of solar microgrids by working with our clients from start to finish.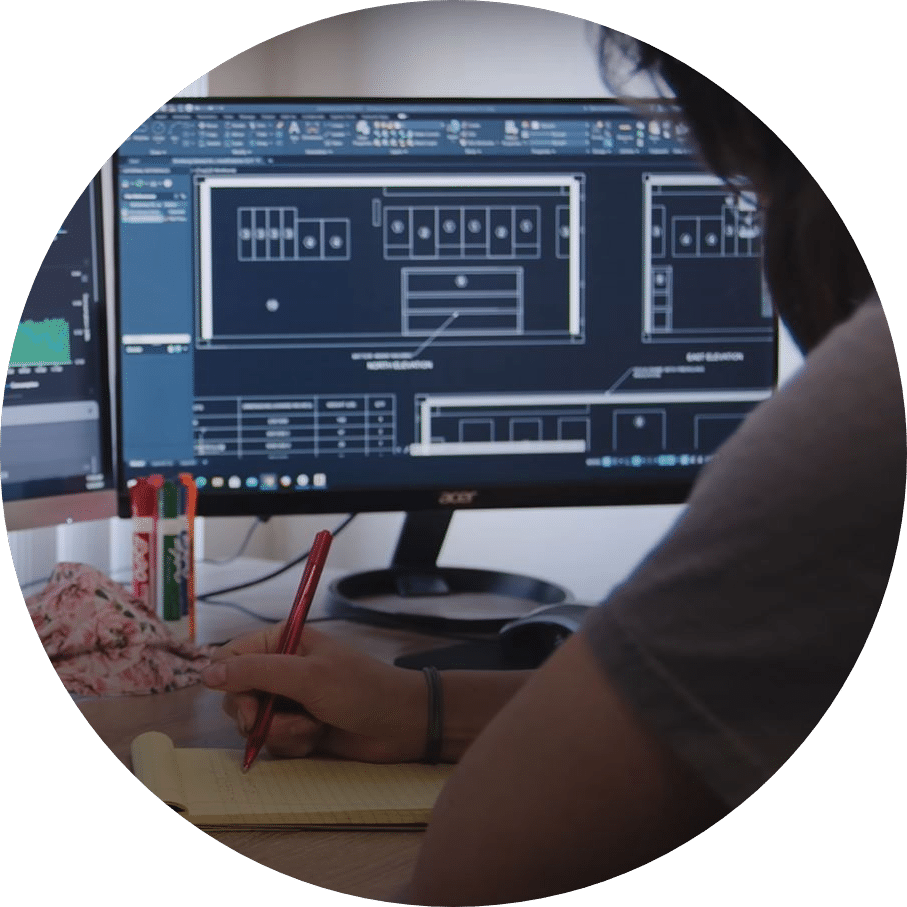 Consulting & Project Development
We'll work with you to design a containerized solar solution that fits your goals for carbon emissions, financial savings, and power reliability.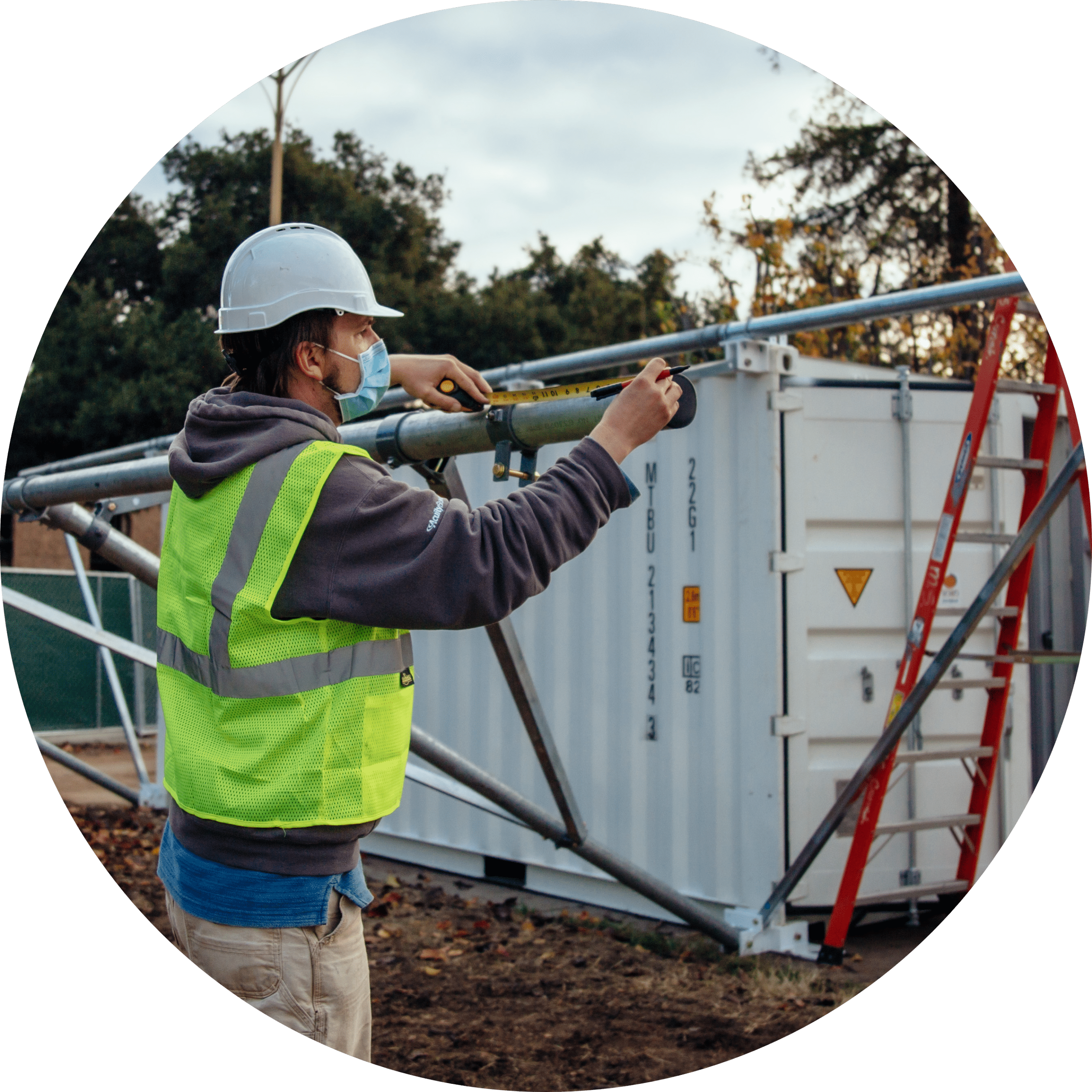 Fabrication & Installation
The BoxPower production team will build your optimized microgrid from our catalog of products and manage all aspects of on-site installation.
Operations & Maintenance
All BoxPower microgrids are equipped with remote monitoring capabilities. We offer a variety of O&M agreements to ensure optimal system functioning at the lowest cost.  
Take the first step in microgrid project development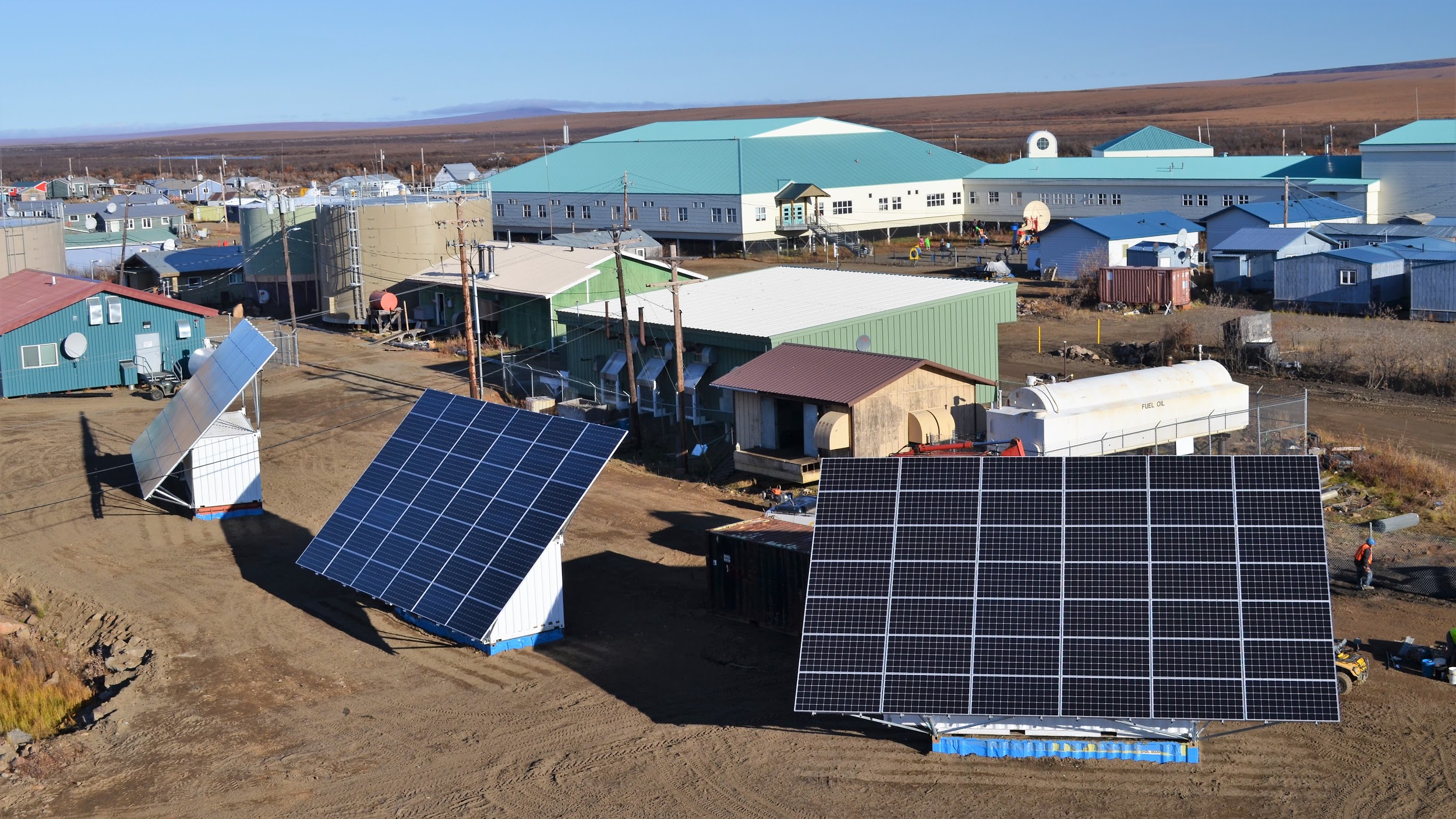 "BoxPower has streamlined the design, procurement, and installation process for solar microgrids in one of the most challenging regions of the world."
Brian Hirsch, DeerStone Consulting
in remote Alaska
Get clean, reliable, affordable energy anywhere