The realities of climate change are undeniably clear, with rising global temperatures, intensifying weather events, and the critical need for carbon emission reduction. These urgent challenges have ignited a surge of innovation, particularly in the realm of renewable energy technologies and energy storage solutions. However, at BoxPower, we firmly believe that invention is only the first step; to truly create change, scale is the key driver of impact. 
BoxPower's approach involves integrating existing technologies such as solar arrays and battery storage into versatile and deployable modular power systems. These systems are designed for adaptability, customization, and ease of deployment, delivering clean, dependable energy even in the most remote or challenging environments. The real breakthrough, though, comes from BoxPower's ability to use technology to productize the microgrid deployment process through unique software solutions, notably the Microgrid Integration Survey (MGIS), Energy Audit & System Integration (EASI) software, and the Modular Intelligent Energy Management System (MIEMS). Through these innovations BoxPower is disrupting the deployment process as much as the technology itself.  
MGIS utilizes GIS satellite data to analyze optimal locations for Remote Grids within a specific service territory to begin the process of deploying a portfolio of microgrids. Other factors that are considered during this process include elements like High Fire Threat Districts, flood zones, and population risk to inform the site identification. EASI provides initial project sizing considering customer appliance level load data and generator run time. This audit process also includes geotechnical and economic findings, as well as a preliminary site analysis to ensure general project constructability. Finally, MIEMS enables portfolio–level remote control and optimization for BoxPower customers. By streamlining the design and deployment of microgrids, the software solutions allow BoxPower to scale effectively, bringing reliable, renewable energy to more locations swiftly, and to more people. 
This blend of technology and software is a powerful weapon in the fight against climate change. By amplifying the deployment of renewable energy systems, communities can displace inefficient and polluting energy sources on a significant scale. This not only curbs greenhouse gas emissions but also fosters energy independence and resilience for communities globally.
What does this look like in action? Consider two of BoxPower's compelling case studies: Sagehen Field Station and Briceburg SPS.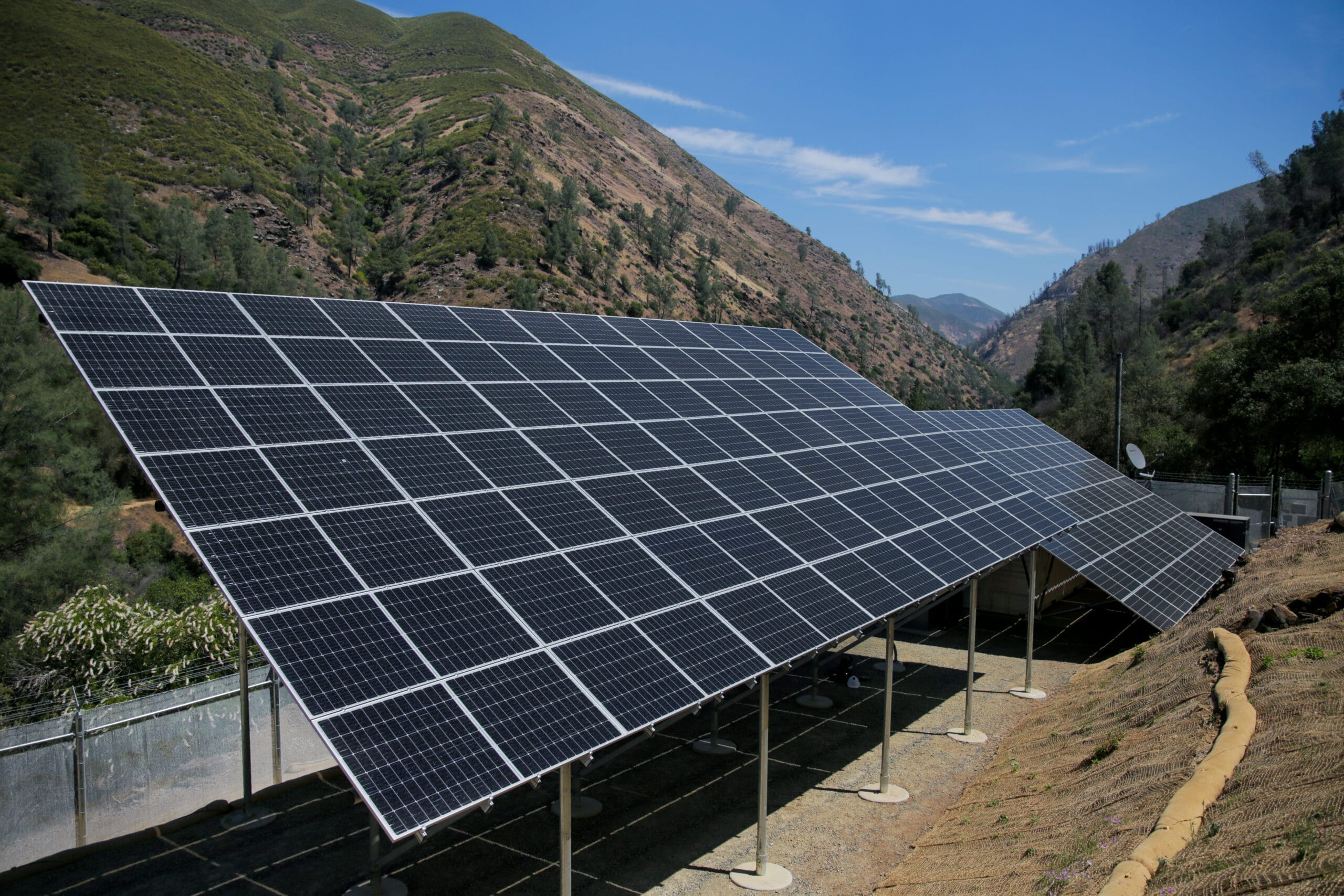 In the Sagehen project, BoxPower partnered with Liberty Utilities to replace conventional power distribution lines with a remote grid. This solar-diesel hybrid microgrid system ensures a stable power supply to a remote research facility, irrespective of the challenging environmental conditions.  
BoxPower collaborated with PG&E for the Briceburg SPS to replace distribution lines, destroyed by a wildfire, with a fully islanded remote grid. This project underscored the cost-effectiveness of the Remote Grid solution while demonstrating how microgrids can bolster resilience in disaster-prone areas. 
With 40+ microgrids already deployed, BoxPower is evaluating similar projects for over 200 customer meters with California investor-owned utilities, with over 50 already in development. 
These projects highlight BoxPower's project development mindset: integrating technology, productizing deployment, and scaling impact. BoxPower's vision is a world where everyone, regardless of their location, has access to clean, reliable energy. To truly move the needle on climate, the world needs entrepreneurs that think of themselves as project developers first and foremost in order to drive large-scale impact. Since many of the fundamental sectors that require sustainable solutions, like energy, are stuck in their slow moving and arduous ways, society needs entrepreneurs who know how to do deploy. 
To see if Remote Grids are feasible for your service territory please message [email protected]