In 2019, the Briceburg Fire burned over 5,000 acres in California's Mariposa County. The fire damaged miles of PG&E's power distribution lines, disrupting electrical service to the unincorporated community of Briceburg. Rather than rebuild the damaged power lines, PG&E is working with BoxPower to replace them with a solar + battery standalone power system.
The remote grid will support PG&E in its wildfire mitigation and energy resilience efforts in the face of escalating fire risk across the state. Set for completion in April 2021, the integrated solar, battery, and generator system will be the first operational remote grid for California's largest investor-owned utility.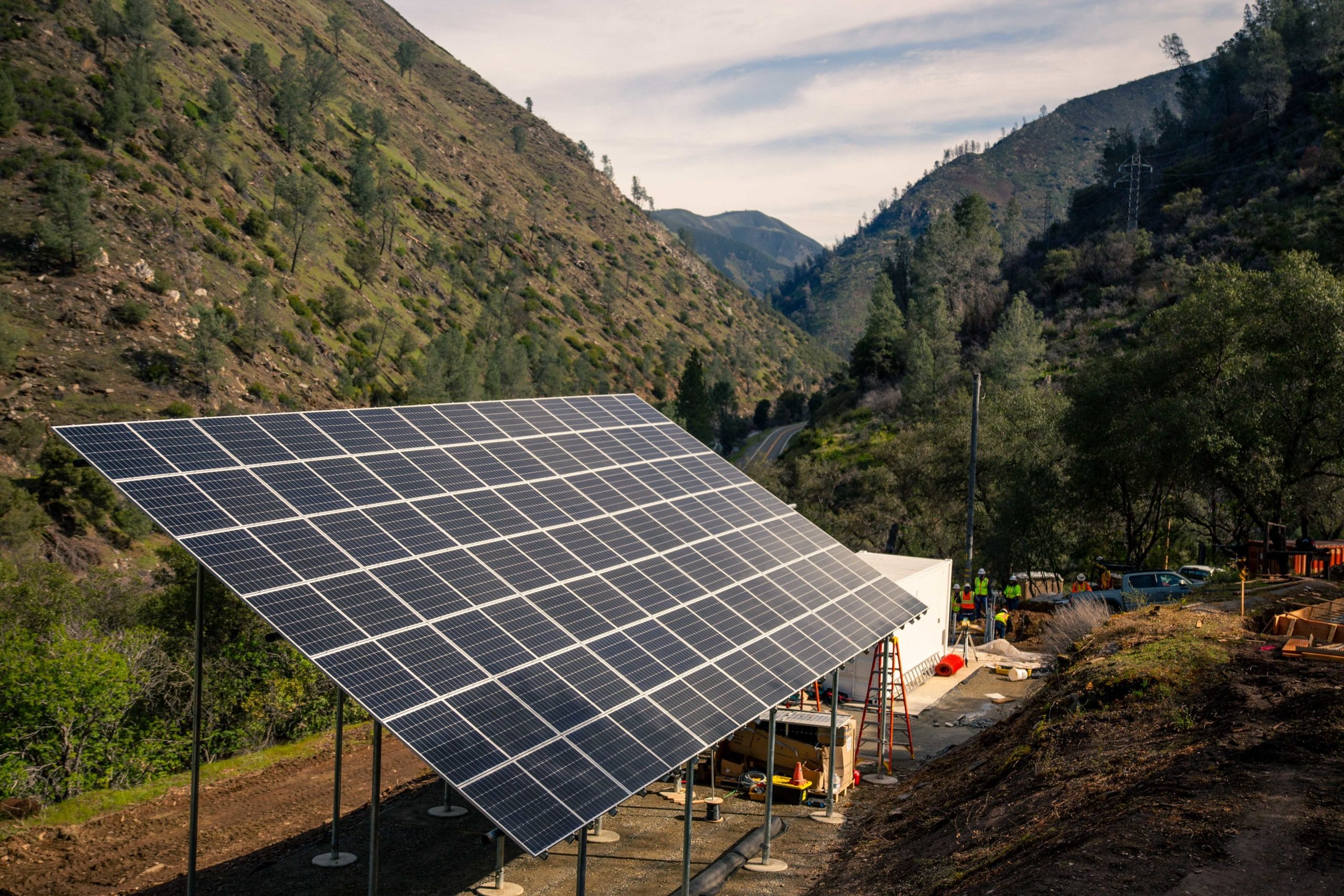 In addition to reducing wildfire risk, on-site power improves energy resilience. Briceburg's residents will no longer be vulnerable to Public Safety Power Shutoff (PSPS) events. Additionally, the community will benefit from reduced carbon emissions since the solar with propane backup system supplies nearly 90 percent renewable energy.
The Briceburg project is one of the first remote grid installations PG&E is undertaking as part of its 2021 Wildfire Mitigation Plan, which the company submitted to the California Public Utilities Commission in February. The utility has identified the potential for several hundred eventual remote grid installations across the state.
Briceburg is an ideal test case for PG&E to explore renewable standalone power systems: a small community located at the end of a long set of distribution lines that once ran through forested terrain. The on-site power system will eliminate much of the line maintenance and vegetation management costs while also mitigating the risk of electrical-sparked fires.
Learn more about the PG&E Briceburg project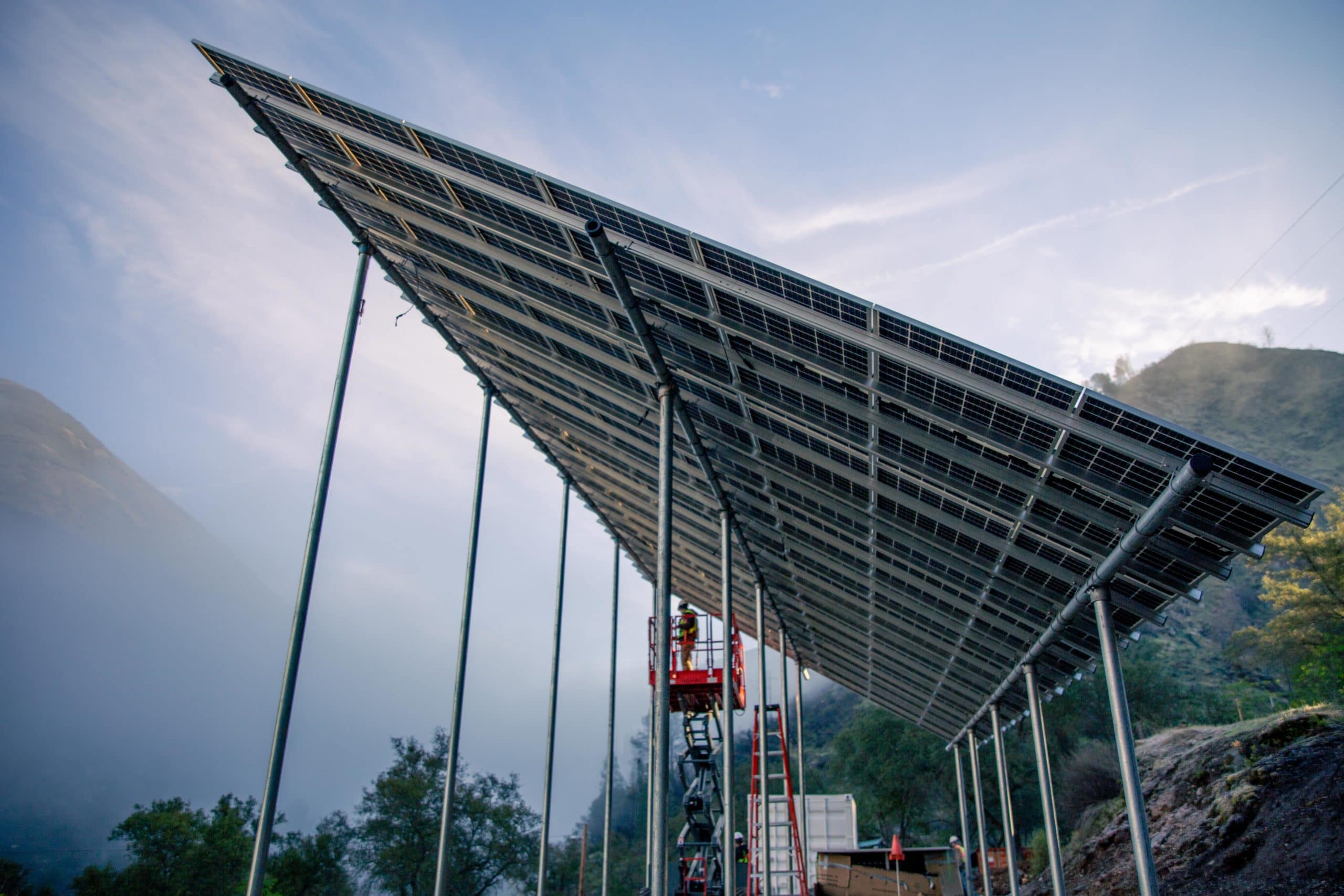 The remote grid system — designed, installed, and operated by BoxPower — includes:
A solar array with nominal PV power of 36.5kW

69.12 kWh lithium ferro phosphate battery bank

27.2kW of continuous power output; surge capacity up to 48kW

Two integrated 35 kVA propane power generators for backup

Fire suppression system 

Remote monitoring,

reporting, and automated fuel delivery capabilities
Configure your solar power solution
BoxPower is looking forward to continuing our work with investor-owned utilities.
"It's exciting to be working in this new area of utility-owned remote power systems, and even more so to be actively striving to protect California from devastating wildfires. We are thrilled to be working on a solution that can lead to a more sustainable, resilient, and safe electric distribution system."

–Angelo Campus, founder and CEO of BoxPower