Most standby and portable generators use a combustion engine to burn fuel, typically diesel or gasoline. This leads to high carbon emissions and the release of toxic particulates into the atmosphere. That's why California has created stringent clean standards for generators and has signed upcoming bans on small off-road engine sales. 
With current state regulations pushing for rapid decarbonization, industries like telecommunications and agriculture face new challenges to their prime-power and backup power systems. Finding alternative solutions means evaluating upfront and operating costs, as well as reliability and durability. BoxPower off-grid solar systems are rugged, resilient, cost-effective, and sustainable solutions for fully islanded or grid-tied functionality.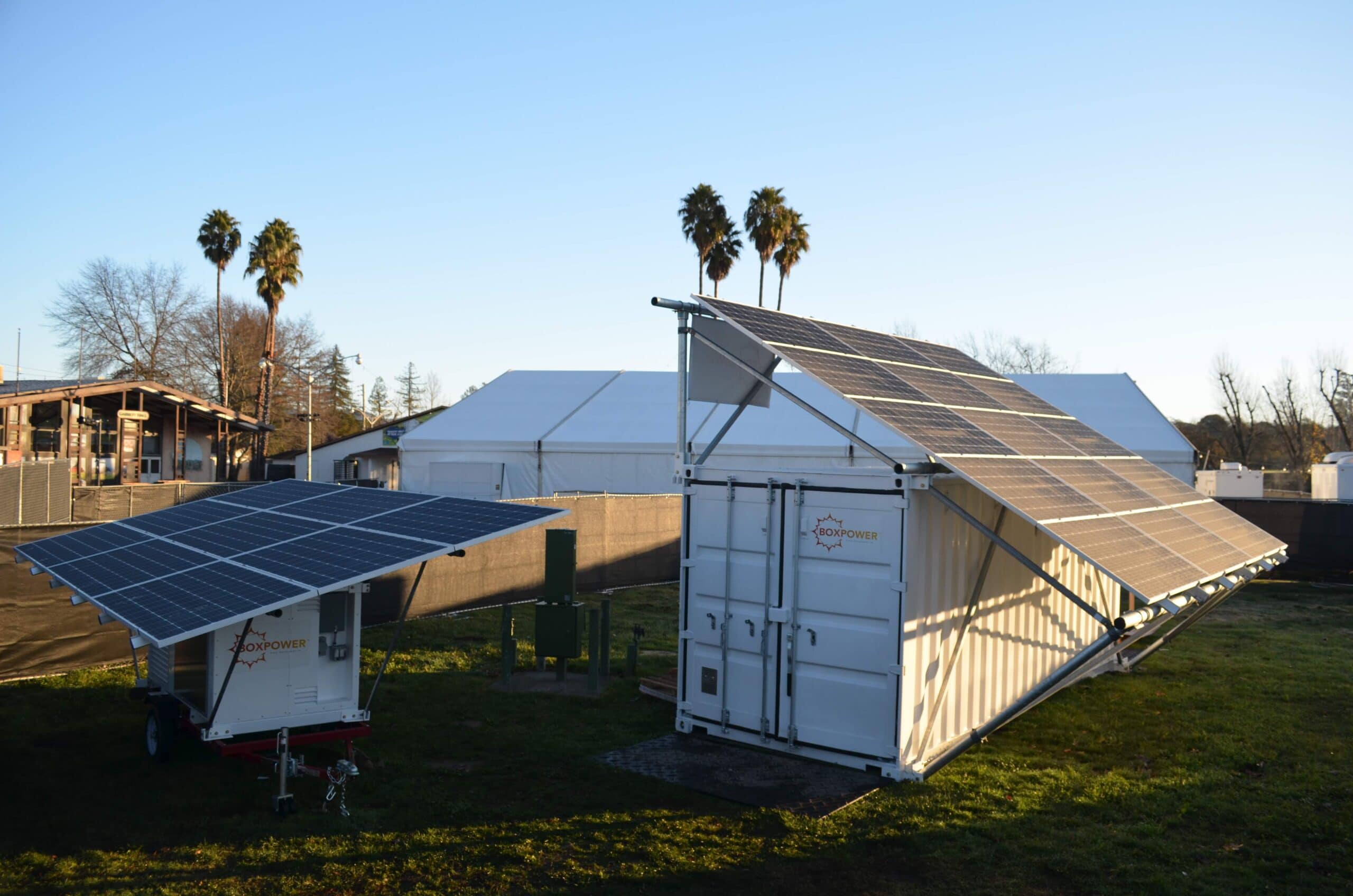 CARB and Local Bans on Combustion Engines in California
The California Air Resources Board (CARB) protects the public from hazardous air pollution by developing programs that reduce our reliance on fossil fuels. The board improves the air quality index by regulating engines that burn natural gas, diesel, gasoline, or propane. These engines are found in generators and small appliances you and your customers use regularly.  
CARB is presently tasked with road-mapping the new legislation that bans the sale of small off-road combustion engines by 2024. Governor Newsom's goal is for the state to be "100 percent zero-emission" by 2035, meaning that generators will need to be replaced with clean alternatives. 
California compliant generators are those currently certified to meet the regulations set forth by CARB, which define the criteria for energy-efficient engines. It's important to note that the new CARB regulations on gas-powered generators will allow their use during public safety power shutoffs. While CARB does not place restrictions on small, certified backup generators, many local air districts have their own emissions requirements and rigorous permitting processes.   
Comparing Costs: Off-Grid Solar System vs. Fossil Fuel Generator
An off-grid solar system is a clean, cost-effective alternative to gas and diesel generators for prime power or backup power. BoxPower's solar+battery systems are designed to give you the same energy resilience, grid independence, and durability as a traditional generator. 
Typically, fossil fuel generators have a lower upfront cost (capex) than off-grid solar microgrids, but they come with higher operating expenses (opex), largely due to: 
Fuel and refueling service costs

 

Regular maintenance and parts replacement, even if they are not used continually (similar to a vehicle)

 

Permitting costs

 
The initial cost of gas generators can run in the $10,000-15,000 range, while off-grid solar systems can cost twice as much; however, there are significant cost savings over time with a solar option. Compared to the running costs of a prime-power diesel generator, an off-grid solar system can pay for itself within two to five years. Factors such as the local cost of diesel and how much energy is consumed will determine your specific ROI year within that range. 
Talk with an expert about BoxPower solar alternatives to diesel and gas generators
The Best Alternatives to Diesel & Gas Generators
Power systems using alternative energy sources have lower opex, are reliable even for long-term outages, and can easily overcome regulatory hurdles in California. BoxPower's SolarContainer and MiniBox present a cleaner alternative to gas-powered generators while keeping the same quality performance standards you expect. 
Our hybrid renewable power systems integrate solar PV, battery storage, and optional backup propane generators to supply 75 to 100 percent renewable energy. With top-of-the-line technology, BoxPower can design, install, and operate your optimized solar microgrid on an accelerated timeline.  
On-site power generation isn't new, but we must be creative in providing decarbonizing solutions to meet shifting market and regulatory demands. BoxPower's solar microgrid experts can answer all your questions about the most efficient and economical way to replace your fossil fuel generator.